Members of the House Transportation and Infrastructure Committee meet at the Port of Everett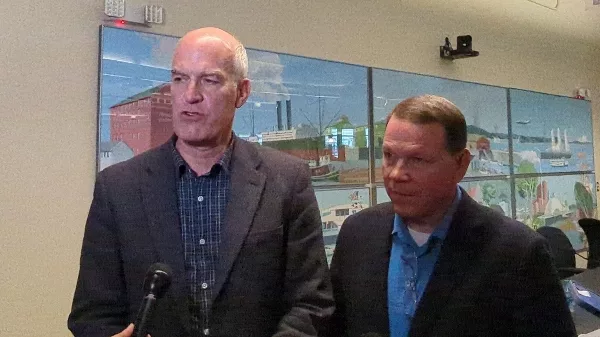 A key Congressional committee, which takes pride in its ability to truly work in a bipartisan fashion, holds a hearing in our area to learn about the pitfalls local governments face with federal transportation money.
At this field hearing for the House Transportation and Infrastructure Committee in Everett, regional leaders talked about how permits for road or other infrastructure projects can take years to come through, which can delay plans.
Ranking Democrat, North Sound Congressman Rick Larsen, says there's a cross-section of local, state and federal agencies, "so there's a real challenge to make sure that, one, that these agencies are coordinating with each other, but the second challenge is making sure the dollars get out the door.  We approved the dollars.  There have been some grants approved.
Committee Chairman, Missouri Republican Sam Graves, says they're pushing permit reform because everyone has the same problems.  "Every district is different.  They have their individual problems with that," Graves says, "but it's preventing projects from getting done in a timely manner, which means it's going to cost more."
Members also heard from Tulalip tribal leadership, which asked for money to be set aside for tribes because they say they fail to win all but a few federal grants, and they only get a small amount each year from the Bureau of Indian Affairs for transportation, which doesn't come close to what they need.  They also have several other critical infrastructure projects, some related to clean water, which tribal leaders say